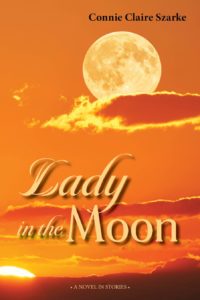 Oh, those formation years--coming of age never ends until it's time to leave this earth for good. Callandra Mae Lindstrom, a once feisty girl grown into a promising young woman, approaches her middle years altered by an abusive marriage.
During the road trip back home from Illinois, where she and her father Will traveled in search of Uncle Amer's gravesite, Callie spends time behind the wheel coming to terms with her personal struggles. In doing so, she reflects on the lives of others, including former residents of Masterton, her captivating hometown. The ways in which these people survived or succumbed to their own painful experiences serve as critical lessons, helping Callie to get on in the world as she alternately stumbles and dances through this part of her life.
Purchase information
Lady in the Moon is available from:
Not ready to purchase?
Go to Goodreads and add it to your to-read list!
Other books by this author:
About the Author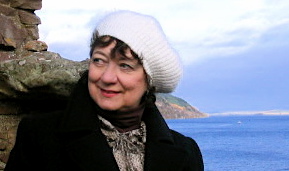 Midwest author, Connie Claire Szarke, grew up in "The Land of 10,000 Lakes." A writer of fiction and poetry, she also taught high school French for many years. She enjoys playing classical piano, painting, alpine skiing, and kayaking with her Shetland sheepdogs near her home west of the Twin Cities. Much of her work has been published in literary journals and magazines, including The Talking Stick, Dust & Fire, Stories Teachers Tell, Lake Country Journal Magazine, and Community Connections: The Minnesota Project.