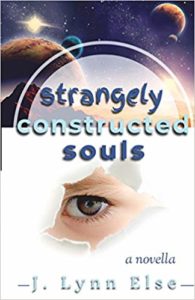 As the lead designer for the touring exhibit, Monsters from Outer Space, Jasim's played the role Society has given her. That doesn't mean she believes everything that comes out of the Supreme Potentate's mouth. One night at work, Jasim discovers an animal from her exhibit being put through terrible experiments. She also comes face to face with the terrorist group known as the Divisionists, led by her oldest friend. Soon, Jasim is presented the opportunity to join their ranks. And when Jasim's young brother meets one of the animals, a species known as Human, that's been physically manipulated, he unwittingly reveals the exhibit's darkest secret. It quickly becomes a race just to survive, but will the personal agenda of one derail everything the Divisionists have fought for?
Purchase information
Strangely Constructed Souls is available from:
Not ready to purchase?
Go to Goodreads and add it to your to-read list!
Other books by this author: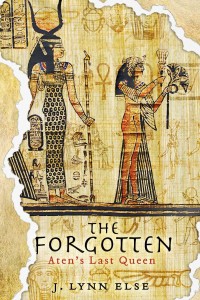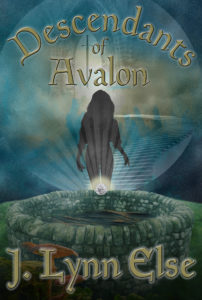 About the Author
J. Lynn Else loves reading and writing about awesome women from antiquity. Besides history, she also gets nerdy with Star Wars, Star Trek, and MST3K. She's self-published two historical fiction novels set in ancient Egypt, The Forgotten: Aten's Last Queen and The Forgotten: Heir of the Heretic. Descendants of Avalon, Awakenings book 1, a YA Fantasy with interwoven elements of the legends and people of King Arthur's time, was released through Inklings Publishing in May 2018. Additionally, in July 2018, she self-published a sci fi novella, Strangely Constructed Souls, which asks 'what the price of revenge and how far would you go to right a wrong?'
J. Lynn's always had a flare for the dramatic, graduating college with a theater major and a dance minor. She lives in Minnesota with her husband and two kids where her shelves are overrun with books, her kitchen is overrun with loose-leaf tea, and her workroom is overrun with Funko Pop figures. She enjoys sketching, reliving her 1990s by watching the latest X-Files episodes, honing her Fruit Ninja skills, and randomly busting out into song and dance. She believes in unicorns and practicing random acts of awesome.