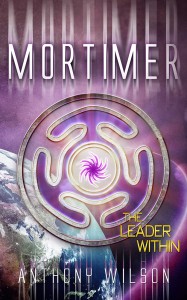 Less than 24 hours after being inaugurated President of the United States, James Patrick Martin learns a horrifying secret from our nation's past.
Hidden in the shadows for almost a century, this event could have a drastic impact on the immediate future of the country, and the planet.
Burdened with guiding humanity through history's most daunting threat, President Martin must face a gauntlet of challenges, both public and personal, that will test both his skill as a leader, and his mettle as a man.
Purchase information
Mortimer is available from:
Not ready to purchase?
Go to Goodreads and add it to your to-read list!
Other books by this author:
No other books are currently registered for this author.
About the Author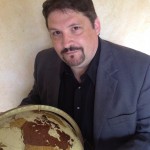 Anthony Wilson traces the initial inspiration for Mortimer back to a high school senior class trip to Washington, D.C. in 1984. As a journalist in the late 1980s, Anthony was encouraged to resist the urge to write a novel. As a parent in the 1990s, he did not have time to write a novel. As a project manager in the early 2000s, he was not sane enough to write a novel. In 2007, Anthony rekindled the original spark and secretly started typing. What began as a study of leadership, morphed into a futuristic/sci-fi/fantasy with a thinly veiled message... you can handle whatever life throws at you as long as you trust in yourself, stay focused, and lean on your friends and loved ones. Anthony has a bachelor's degree in Communications from Missouri Southern State University (Joplin, MO) and a master's degree in Human Resource Development from Pittsburg (KS) State Univer-sity. He lives in Rochester, MN, with his wife, Linda.