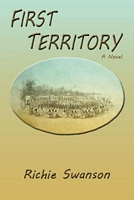 Beautiful Lalooh becomes the ''favor and fancy'' of sixteen-year-old Andrew Eaton as she teaches him Yakama words for the parts of a bear caught by the most powerful Yakama leader in the Pacific Northwest, Chief Kamiakan. One year later Andrew translates at the Walla Walla Treaty Council, helping to establish reservations bitterly resented by tribes from the Nez Perce of the Rocky Mountains to bands on the Columbia. The Yakama War breaks out, 1855-1856, and Andrew helps hunt for Kamiakan and an elusive Indian confederation. He translates across council fires from Lalooh and carries dispatches between one commander pursuing extermination and another seeking truce. A territorial governor, an army major, Jesuit priest, Hudson's Bay trader and Lalooh battle for Andrew's soul and conscience. Yet an officer's order brings him to the darkest of violations, and his love for Lalooh leads him to a little-known event as revealing to American history as Sand Creek, Washita Creek and Wounded Knee.
Publisher
Published by: Sunstone Press
Purchase information
First Territory is available from:
Not ready to purchase?
Go to Goodreads and add it to your to-read list!
Other books by this author:
No other books are currently registered for this author.
About the Author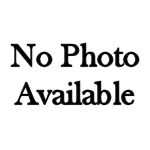 Richie Swanson explored North America by bicycle and backpack from 1977-2005, frequently visiting Indian reservations. He writes bird-conservation articles and short stories about Indian-white relations during the nineteenth century. He advocates for threatened wildlife and habitat on the Mississippi River in Winona, Minnesota.