Will Lindstrom was only sixteen when he and his father left the predictable routine of their family farm in southwestern Minnesota and were launched, via the Transcontinental Railway, into the wilds of eastern Montana to find Uncle Amer. The year was 1919. Decades later, after he and daughter Callie arrive at the Scandinavian Cemetery in Rockford, Illinois, in search of Amer's tombstone, an elderly Will recounts that difficult journey west, pays homage to the life that was, and reveals controversial truths about his beloved uncle and the prejudice that killed him. This novel, A Stone for Amer, is part of the Callie Lindstrom trilogy, which includes Delicate Armor and Lady in the Moon, A Novel in Stories.
Purchase information
A Stone for Amer is available from:
Not ready to purchase?
Go to Goodreads and add it to your to-read list!
Other books by this author: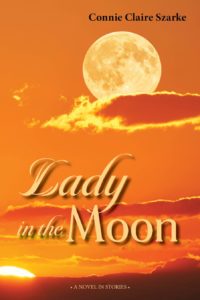 About the Author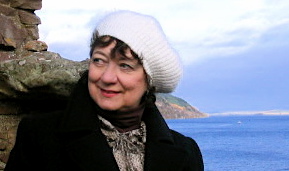 Midwest author, Connie Claire Szarke, grew up in "The Land of 10,000 Lakes." A writer of fiction and poetry, she also taught high school French for many years. She enjoys playing classical piano, painting, alpine skiing, and kayaking with her Shetland sheepdogs near her home west of the Twin Cities. Much of her work has been published in literary journals and magazines, including The Talking Stick, Dust & Fire, Stories Teachers Tell, Lake Country Journal Magazine, and Community Connections: The Minnesota Project.