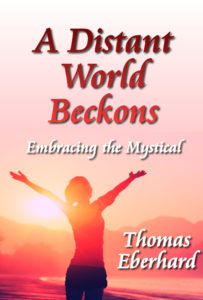 Do we really see everything that is visible, hear all that is spoken, or understand the intended message? Do we even know who is communicating? How often does rigid, formal learning limit our ability to perceive the mystery of our destiny?
Explore the world beyond through a series of inspirational stories involving deceased relatives and otherworldly entities. These unique accounts unveil the likelihood that the other side will lend a guiding hand as we meander through our earthly existence.
Proceed with confidence and gratitude. Ordinary events often unveil pathways to enlightenment. Wisdom of the ages is within your grasp.
Purchase information
A Distant World Beckons is available from:
Not ready to purchase?
Go to Goodreads and add it to your to-read list!
Other books by this author:
No other books are currently registered for this author.
About the Author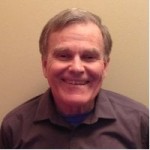 Tom Eberhard resides in Rochester, MNwith his family and has been semi-retired for several years. From a spiritual perspective, certain events in his life form an unusual pattern. Being close to nature while growing up on a farm has sharpened his awareness of signs, symbols and phenomena that facilitate communication with the world beyond. These other-world communications often reveal themselves through common occurrences in the natural world. The author believes it is through the sharing of his personal experiences that others are enabled to prosper by gaining insights into their own spiritual destinies.