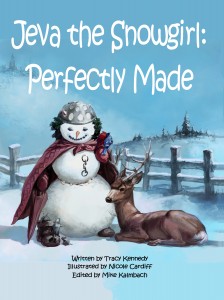 When my daughter was young, she became very sick. One night after a long day at the hospital, she asked me a tough question: "Mommy, why did my Maker create me this way? What good am I?" This broke my heart. That night, I prayed and found this answer. Every part of a child is like a snowflake, wonderfully and uniquely made. Much like how snowflakes form the foundation for a snowman, individual uniqueness is the foundation for each child. Even so, as anyone who has ever built a snowman knows, it is not the snowflakes alone that creates a snowman. The maker is essential in its creation. Every snowman, like every child, is created to delight its Maker. In their Maker's eyes, they are perfectly made. This story is for any child who feels different, strange, or downright weird, whether from interests, illness, or capabilities. My prayer is that every child finds a comfort within this story: that they are perfect just the way they are.
Purchase information
Jeva the Snowgirl is available from:
Not ready to purchase?
Go to Goodreads and add it to your to-read list!
Other books by this author:
No other books are currently registered for this author.
About the Author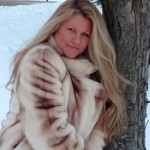 Tracy Kennedy graduated from Bethel Seminary with a Master Of Divinity degree in May 2014. Tracy's ministry is revealed through inspirational writing and other contributions in the service of God. This is her first children's book. Tracy is currently writing her second children's book with the expected publishing date of December 2014. Tracy is a mother to three wonderful children and step-mother to four more. Tracy and her husband live in Minnesota where Tracy is a chaplain.
About the Editor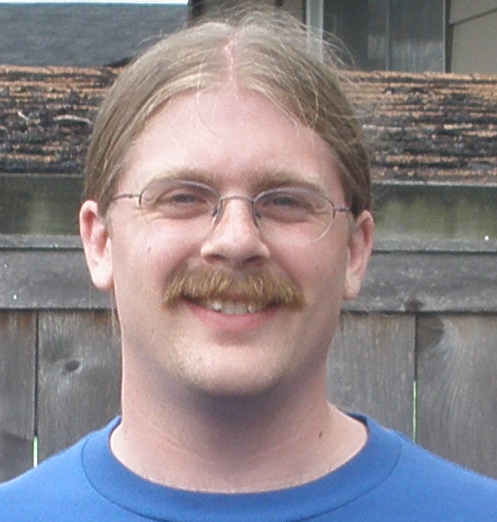 Mike Kalmbach grew up in a forest near Lake Michigan. Spending his summers chasing wizards and fighting battles with evil ogres, Mike has always had a creative mind. He'll often share stories from his past, and some of them are even true.
After time dragged him from childhood, Mike moved into freelance editing, helping other authors improve dozens of stories. During the daylight hours, he writes software to help with genetics research. He leads the Rochester MN Writing group and often speaks on topics from writing and editing to engineering and robotics.
Luckily, Mike now has two sons, so he has plenty of excuses to set down the pen and play. He lives in Minnesota where he, his family, and a band of pirates can still be found battling ogres, dust bunnies, and even the occasional dragon.
About the Illustrator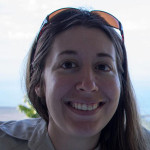 Nicole Cardiff is an American artist currently living in Los Angeles, California. She graduated from the Savannah College of Art and Design with BFA in illustration. Nicole has been honored by the ImagineFX Magazine as a Rising Star and featured artist under 25. She works as a freelance artist and her works have mainly fantasy themes.