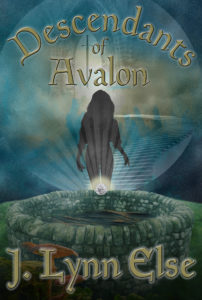 Genie's parents are getting divorced, and it's all her fault. Her best friends, Beth, Mei, and Whit, convince her to make a wish in the small Minnesota town's antique well. Genie thinks it's ridiculous, wishing for her parents to reunite, but what can it hurt? She's already ruined everything.
At the well, a mysterious woman with a walking stick and twigs in her hair, like some sort of homeless mystic, warns the friends to beware. Their wishes are powerful magic. Scoffing at the notion, Genie and friends toss their coins in. That night otherworldly creatures try to kidnap each girl. Only Beth is captured.
The three remaining friends gather at the well. A mysterious guy named Tristan says he knows where Beth has been taken. Only the power of Genie, Mei, and Whit's combined wishes can save her. Genie can't believe magic tied them together, but after her scary encounter the night before, she can't deny magic might be real.
The friends agree to follow Tristan through a magic portal and step into the legendary island of Avalon, a land separated from Earth after King Arthur's death. With the help of some young descendants of the original knights of Camelot, the Lady of the Lake, and Morgan le Fay, the three teens set out on a quest to rescue their friend, battle an evil sorcerer, and save two worlds in the process.
Publisher
Published by: Inklings Publishing
Purchase information
Descendants of Avalon is available from:
Not ready to purchase?
Go to Goodreads and add it to your to-read list!
Other books by this author: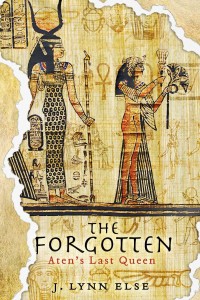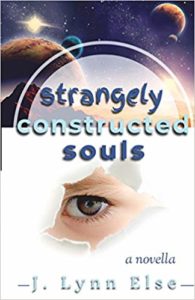 About the Author
J. Lynn Else loves reading and writing about awesome women from antiquity. Besides history, she also gets nerdy with Star Wars, Star Trek, and MST3K. She's self-published two historical fiction novels set in ancient Egypt, The Forgotten: Aten's Last Queen and The Forgotten: Heir of the Heretic. Descendants of Avalon, Awakenings book 1, a YA Fantasy with interwoven elements of the legends and people of King Arthur's time, was released through Inklings Publishing in May 2018. Additionally, in July 2018, she self-published a sci fi novella, Strangely Constructed Souls, which asks 'what the price of revenge and how far would you go to right a wrong?'
J. Lynn's always had a flare for the dramatic, graduating college with a theater major and a dance minor. She lives in Minnesota with her husband and two kids where her shelves are overrun with books, her kitchen is overrun with loose-leaf tea, and her workroom is overrun with Funko Pop figures. She enjoys sketching, reliving her 1990s by watching the latest X-Files episodes, honing her Fruit Ninja skills, and randomly busting out into song and dance. She believes in unicorns and practicing random acts of awesome.