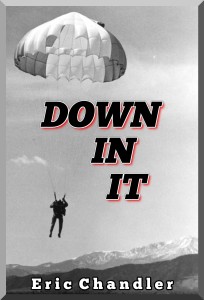 A pilot ejects from his F-16 while flying in combat. Follow Doug "Hoser" Mackenzie as he struggles to evade capture and survive in the mountains of Afghanistan.
Purchase information
Down In It is available from:
Amazon in Kindle.
Directly from the author
Not ready to purchase?
Go to Goodreads and add it to your to-read list!
Other books by this author:
No other books are currently registered for this author.
About the Author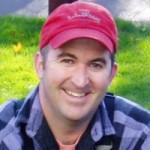 Eric Chandler has written for Flying Magazine, Silent Sports Magazine, Northern Wilds, Minnesota Flyer, and Lake Country Journal, to name a few. Literary journals like The Talking Stick and Sleetmagazine.com have published his fiction, creative nonfiction, and poetry. He's a member of Lake Superior Writers.
He's also an Air Force veteran with twenty years of experience flying the F-16. He served in Iraq and Afghanistan. He enjoys cross country ski racing and marathon running. He lives with his wife and two children in Duluth, Minnesota.