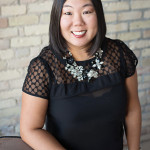 Kristin D. Van Risseghem grew up in a small river town in Minnesota with her parents and older sister. And after receiving a double Bachelor of Science degree from Winona State University in Paralegal and Corrections, she worked as a Paralegal for various law firms around the Twin Cities for 14 years. Then she left the legal field and is now a Senior Buyer for a technology company.
Currently, Kristin lives in Eagan with her husband and two Calico cats. She also loves attending book clubs, going shopping, and hanging out with friends. She has come to realize that she absolutely has an addiction to purses and shoes. They are her weakness and probably has way too many of both.
In the summer months, Kristin can usually be found lounging on her boat, drinking an ice cold something. Being an avid reader of YA and Women's Literature stories, she still finds time to read a ton of books in-between writing. And in the winter months, her main goal is to stay warm from the Minnesota cold!
Kristin's first book, The Guardian, a Sword, & Stilettos, will be published in May 2015 by Kasian Publishing.
Kristin D Van Risseghem's books:
Genres
This author writes in the following genres:
Contemporary
Fantasy
Paranormal
Romance
Find out more about Kristin D Van Risseghem at: