It's hard to be a Munson in Harmony, Montana. Even harder, being an Indy in Ma Sue's house where margaritas, cigarettes, and microwave meals reign. Independence Angel Munson lucks her way out of both Harmony and her grandma, Ma Sue's house when her dad brings his girlfriend Lydia home for a visit.
After her mom passed on, her dad left town for the open road. On occasion, he'd stop on home with stories of his adventures. Indy couldn't wait to get out into the world and live some stories of her own. Indy's dad and Lydia invite her to join them on the road, she jumps at the chance. Her days become filled with pool hustling, magazine and romance novel reading, and boy meeting.
Out on the road, Indy learns that some stories cost more than others. In order to get by and make a life, there are some things she'll have to abandon.
"I'm ready to leave his too long glances and the broken tiles of Hotel Bradenton behind."
Purchase information
Nobody's Angel is available from:
Amazon in Kindle.
Directly from the author
Not ready to purchase?
Go to Goodreads and add it to your to-read list!
Other books by this author:
No other books are currently registered for this author.
About the Author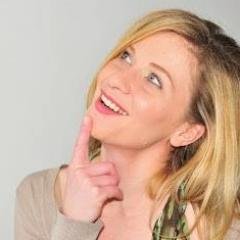 Melissa McNallan is a columnist for the Post Bulletin and a journalist for several publications. Her short stories and poems have appeared in The Green Blade and The YellowJacket Review. In 2010, she earned a Minnesota State Arts Board Grant in Prose for an early draft of Nobody's Angel (then titled I.A.M.). She was a finalist in the 2015-2016 Loft Mentor Series in Poetry and Creative Prose.