After everyone that Emma Roberts raises from the dead sinks back into the river, she longs for a purpose. A schedule. Something to accomplish. Then Officer Walker leaves a message on her voice mail: "There's been another murder, and I need your help."
With a bag of witchcraft supplies slung over her shoulder, Emma performs a séance for Walker at the site of the murder. But nothing happens until Emma gets back home. Black smoke swirls inside the bathroom. An invisible force slams her head onto the tiled floor. A golden snake slithers across her legs, then impales her wrist with its icy teeth.
As the smoke clears and the images fade, the truth becomes clear. This time around, Emma won't just watch what happened. She'll live it.
As Emma helps Officer Walker solve murder cases, she relives the horror of each victim's last moments of life. From the edge of the river to the underground lair of the gang who murdered Steve, she endures it all.
As Emma weakens, both the victims and the murderers who killed them fight for control of her body and mind. She's possessed, and the voices inside her head won't let her ask for help.
Even the Book of Shadows can't save her now…
Publisher
Published by: Curiosity Quills
Purchase information
How to Ditch Dead Guys is available from:
Amazon in Kindle.
Directly from the author
Not ready to purchase?
Go to Goodreads and add it to your to-read list!
Other books by this author: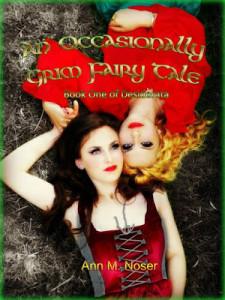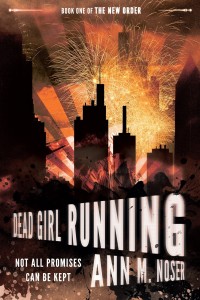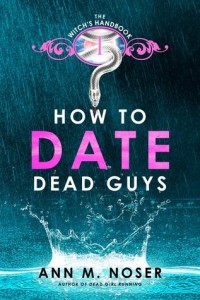 About the Author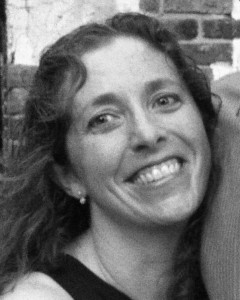 My to-do list dictates that I try to cram 48 hours of living into a day instead of the usual 24. I've chosen a life filled with animals. I train for marathons with my dog, then go to work as a small animal veterinarian, and finish the day by tripping over my pets as I attempt to convince my two unruly children that YES, it really IS time for bed. But I can't wait until the house is quiet to write; I have to steal moments throughout the day. Ten minutes here, a half hour there, I live within my imagination.
Like all busy American mothers, I multi-task. I work out plot holes during runs. Instead of meditating, I type madly during yoga stretches. I find inspiration in everyday things: a beautiful smile, a heartbreaking song, or a newspaper article on a political theory. For example, a long drive in the dark listening to an NPR program on the SMILEY FACE MURDERS theory made me ask so many questions that I wrote HOW TO DATE DEAD GUYS to answer them to my satisfaction.
I'd love to have more time to write (and run, read, and sleep), but until I find Hermione Granger's time turner, I will juggle real life with the half-written stories in my head. Main characters and plot lines intertwine in my cranium, and I need to let my writing weave the tales on paper so I can find out what happens next.