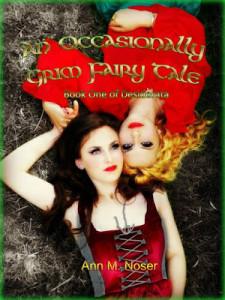 Prince Bane Baronne has baby fever. He's in search of a wife with the proper mystical bloodline to bear him the heir of prophecy. Anna Leon is chosen, but Bane only pretends to be Prince Charming. When Anna questions his intentions, she vanishes from the castle.
Convinced she's to blame for her younger sister's disappearance, Maria Leon is coerced into the royal marriage instead. She's older, wiser, and should know better—but Bane always gets what he wants. And he's not above using trickery or treachery to do so.
Maria attempts to salvage what she can of a "happily ever after" by working hard to be the best mother and wife. Until the day she learns that every woman who has married into the Baronne line disappears soon after they've produced an heir.
And she's next in line.
Publisher
Published by: Fantasy Works Publishing
Purchase information
An Occasionally Grim Fairy Tale is available from:
Other books by this author: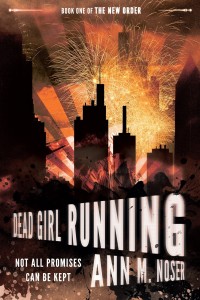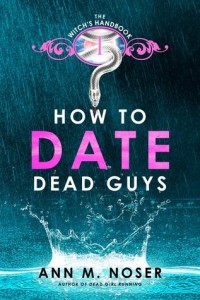 About the Author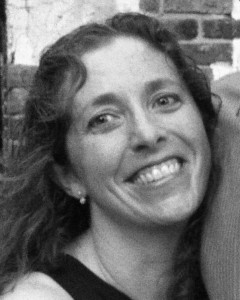 My to-do list dictates that I try to cram 48 hours of living into a day instead of the usual 24. I've chosen a life filled with animals. I train for marathons with my dog, then go to work as a small animal veterinarian, and finish the day by tripping over my pets as I attempt to convince my two unruly children that YES, it really IS time for bed. But I can't wait until the house is quiet to write; I have to steal moments throughout the day. Ten minutes here, a half hour there, I live within my imagination.
Like all busy American mothers, I multi-task. I work out plot holes during runs. Instead of meditating, I type madly during yoga stretches. I find inspiration in everyday things: a beautiful smile, a heartbreaking song, or a newspaper article on a political theory. For example, a long drive in the dark listening to an NPR program on the SMILEY FACE MURDERS theory made me ask so many questions that I wrote HOW TO DATE DEAD GUYS to answer them to my satisfaction.
I'd love to have more time to write (and run, read, and sleep), but until I find Hermione Granger's time turner, I will juggle real life with the half-written stories in my head. Main characters and plot lines intertwine in my cranium, and I need to let my writing weave the tales on paper so I can find out what happens next.