Like the yin and the yang, Jin-Ling is comprised of two equal parts that fit together. One part is the dutiful Chinese daughter who does everything her immigrant parents expect of her, and the other part is the American teenage girl who yearns for the independence that she sees her peers taking for granted every day.
Jin-Ling would do anything to have Tony Blake - the smartest boy in school - for her prom date. Tony not only has the look that her friends would approve, but also meets her parents' definition of a "good" boy. Jin-Ling's hopes are shattered when she finds out Tony is going to prom with Kim - one of her very best friends. What should she do? No matter what she decides, it seems that Jin-Ling is destined to always feel as if she is walking on two left feet - feet that are often heading in opposite directions.
In Jin-Ling's Two Left Feet, Helen Chen explores the challenges and struggles of fitting in with a touching and sensitive narrative of an Asian American teenager's voice. Heartwarming and humorous, this compelling story of clashing cultural expectations and self identity will be enjoyed and related to by all who come across it.
Purchase information
Jin-Ling's Two Left Feet is available from:
Not ready to purchase?
Go to Goodreads and add it to your to-read list!
Other books by this author:
No other books are currently registered for this author.
About the Author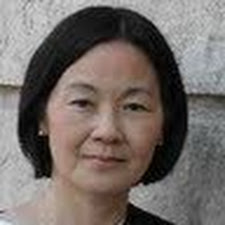 Helen Chen was born in Taiwan and educated in Taiwan and the United States. She and her husband live in Rochester, Minnesota, where their daughter grew up. She has won prizes in: Kay Snow Non-fiction contest (2002), Winnipeg Free Press/ Writers' Collective Non-Fiction Writing Contest (2004 and 2006), and the Minneapolis Writers' Group Writing Contest (2005).