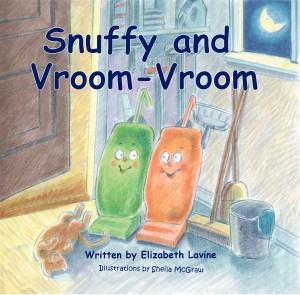 Suitable for boys and girls, age 3-7, bedtime stories, reading aloud and beginner readers.
"Our daughters are 4 and 6 and this is one of their favorite books! Sure to be a classic. Love the illustrations by the master Sheila McGraw!" ~ Dad in Los Angeles
"I totally love this book. Such a sweet, fun story infused with profound lessons life lessons for kids and grown up kids alike." ~ Holly B. Reeves
"Really, really cute! A very special little book. This could become a children's classic. Your kids will love this!" ~ Sandy Jones
An adorable little vacuum cleaner's life is turned upside down when his beloved brother is purchased--and he's left behind at the store. Just when his heartbreak seems too much to bear, a magical friend arrives. She breaks the spell of sadness and sets in motion a chain of events that cause a surprising serendipity!
This book is beautifully illustrated with 16 full-color illustrations by award-winning artist, Sheila McGraw, illustrator of the children's classic Love You Forever.
Purchase information
Snuffy and Vroom-Vroom is available from:
Not ready to purchase?
Go to Goodreads and add it to your to-read list!
Other books by this author:
No other books are currently registered for this author.
About the Author
Elizabeth Lavine was born in Minnesota and has lived a nomadic, well-traveled life of inquiry and adventure. She currently facilitates The Work of Byron Katie and Scott Kiloby's Living Inquiries and is working closely with Ellen Anderson on her next children's picture book, "The Happy Farm Woman," as well as several other projects in the works. She is blessed to share her life with a large extended family, 3 amazing grown children and 7 grandchildren. She loves reading and writing inspirational books and stories and watching transformational movies.
About the Illustrator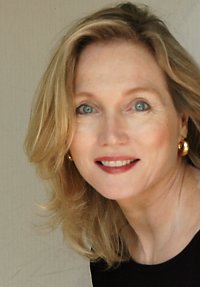 Sheila McGraw is an internationally recognized illustrator, painter, and author. She is the illustrator and/or author of fifteen children's and how-to books including the children's classic Love You Forever with more than twenty million copies in print; Paper Mache for Kids, winner of the Benjamin Franklin Award; and the bestseller I Promise I'll Find You. Sheila is an ex-pat Canadian living in Texas. She is the mother of three grown sons.