Zoe Jabril could be just another 17-year-old girl attending parties with her friends and checking out cute guys—except her best friend is a Guardian Angel, and the boy she crushes on is a Nephilim, half-angel, both sent to Earth to protect her. A high school classmate happens to be a trendsetting shopaholic fairy. And now there's a new werewolf in town.
Zoe has to deal with her feelings toward Shay, who spreads a strange electrical current through her body every time he touches her. Now Zoe is under constant attack from demons, trying to kill and stop her from fulfilling the Prophecy: a girl will be born who will unite the Enlightens to battle evil. Then on top of that, between boring homework and drama with girls at school, she has to control new found talents if she's to prevent the devil from escaping Hell.
In order to do so, Zoe must devise a kick-ass plan ASAP or watch everyone die, because she's running out of time. She turns eighteen in two months—the date Armageddon kicks off.
Purchase information
The Guardian, A Sword, & Stilettos is available from:
Not ready to purchase?
Go to Goodreads and add it to your to-read list!
Other books by this author:
No other books are currently registered for this author.
About the Author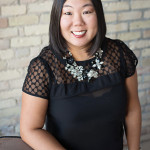 Kristin D. Van Risseghem grew up in a small river town in Minnesota with her parents and older sister. And after receiving a double Bachelor of Science degree from Winona State University in Paralegal and Corrections, she worked as a Paralegal for various law firms around the Twin Cities for 14 years. Then she left the legal field and is now a Senior Buyer for a technology company.
Currently, Kristin lives in Eagan with her husband and two Calico cats. She also loves attending book clubs, going shopping, and hanging out with friends. She has come to realize that she absolutely has an addiction to purses and shoes. They are her weakness and probably has way too many of both.
In the summer months, Kristin can usually be found lounging on her boat, drinking an ice cold something. Being an avid reader of YA and Women's Literature stories, she still finds time to read a ton of books in-between writing. And in the winter months, her main goal is to stay warm from the Minnesota cold!
Kristin's first book, The Guardian, a Sword, & Stilettos, will be published in May 2015 by Kasian Publishing.