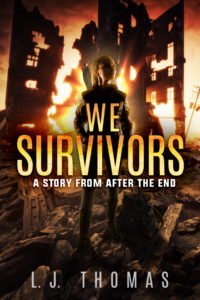 After disease and nuclear warfare decimate the world population, 17-year-old Nadia is sure she's the last person left on Earth. She buries her before-the-end memories and focuses on survival. Then one night, she hears a voice on her radio and everything changes.
Nadia finds comfort in her new-found companions, but they also discover an unsettling thread tying them together: their shared birthdays. As they begin to unravel the mysteries surrounding their survival, they soon realize it was no accident, and that they could be in far more danger than they ever imagined…
Everything you love about the post-apocalyptic genre (science fiction, survival, adventure...) with a healthy dose of mystery and romance, too! Fans of The 5th Wave, The 100, or Maximum Ride will love We Survivors!
Be advised, this novel contains discussions of self-harm and suicide.
Purchase information
We Survivors is available from:
Not ready to purchase?
Go to Goodreads and add it to your to-read list!
Other books by this author:
No other books are currently registered for this author.
About the Author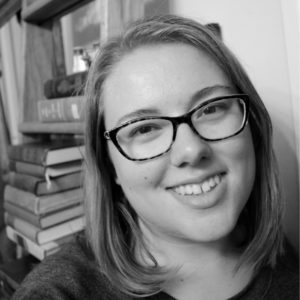 L. J. Thomas is a writer of speculative fiction. A native of South Dakota, she now lives in Minnesota with her husband and beagle-mix dog. She works as an engineer by day and writes by night. In her free time she enjoys the great outdoors, traveling, reading, and daydreaming about other worlds.